BORON 20% is a pure and completely soluble powder for use in agriculture.
It is readily available to plant and can be used in foliar spray which is free from harmful and toxic chemicals.
Boron plays an important role in fertilization of flowers.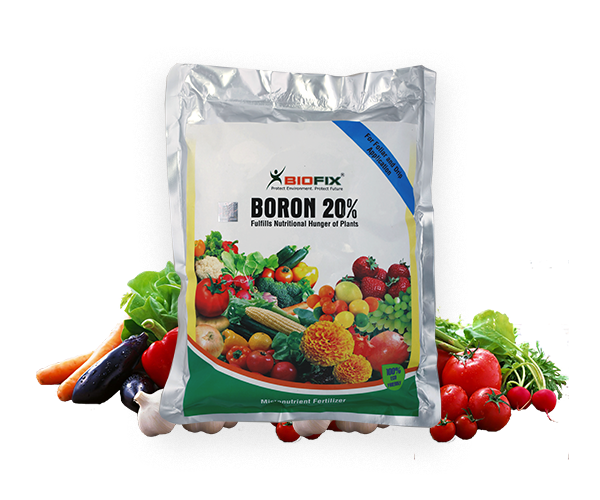 Benefits
• It enhances flowering, prevents flower dropping and avoids fruit cracking.
• It improves grain quality, quality of the produce and also increases the yield.
• Boron is essential for optimum utilization of calcium and is vital for the growth and development of the plant.
• Boron is important for regulating plant's hormone levels.
• Boron is required in cell wall formation and stability, maintenance of structural and functional integrity of biological membranes.
Dosage:
Use 1 to 1.5 gm of Boron with 1 litre of water and spray.
Recommended Crops:
Recommended for all crops.
Cereals,Pulses,Soybean,Groundnuts,Sugacane,Cotton,Pomegranate,Other fruits as well as vegetable crops.